STAN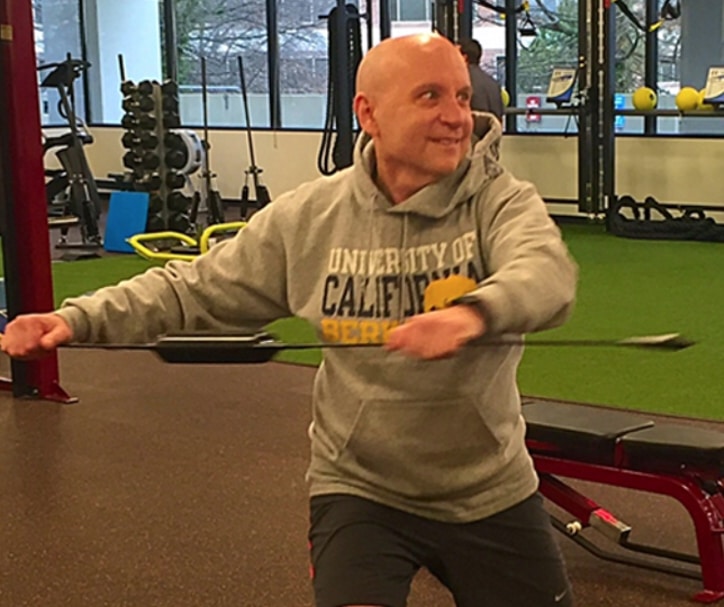 Stan, a 1TO1 client for over 10 years, not only is a 1TO1 Champion, but a champion in life as well.
Stan is executive vice president and national director of financial communications for Qorvis MSLGROUP where he has designed and implemented award-winning communications efforts for financial companies, Wall Street firms, trade associations, nonprofit organizations, and federal agencies. He is one of the world's leading experts on the U.S. budget and congressional budget process, speaks to hundreds of organizations across the United States each year, and appears frequently on radio and television news programs. Stan also is the author of "The Guide to the Federal Budget and is the founder of "Capital Gains and Games," which is now published by Forbes. 
Stan typically gets to the gym up to 6 times a week to keep up with his training. This is difficult enough with Stan's work schedule, but it is more impressive because for the past three years he has also been battling cancer.
Stan enjoys 1TO1's team approach because, he says, it provides "consistency and variety at the same time." 1TO1 has helped him train both for specific events such as a Tough Mudder and a biathlon, and to deal with the various treatments for his disease.
Stan told us that he "…recovered from very difficult brain surgery much faster than my doctors anticipated because, thanks to 1TO1, I was in such good shape going into the procedure. I was back at work two weeks after I left the hospital in large part because I was so strong physically. 1TO1 also made my radiation much easier. I worked out every day during my 8 weeks of daily treatment and never felt the fatigue my doctor said would make it impossible for me to train (Because of my experience he has since changed the advice he gives to radiation patients about not exercising). Equally as important, because of the expertise of 1TO1's trainers, the weight I lost during treatment was only fat and not lean muscle mass (I know because my trainers monitored it weekly) and that gave me much more strength and energy than my doctor expected." 
Stan has lost 30 pounds and significantly improved his overall fitness since he started training at 1TO1. He's now 65 and says that he's in better shape than he was in his 30s.