NEILL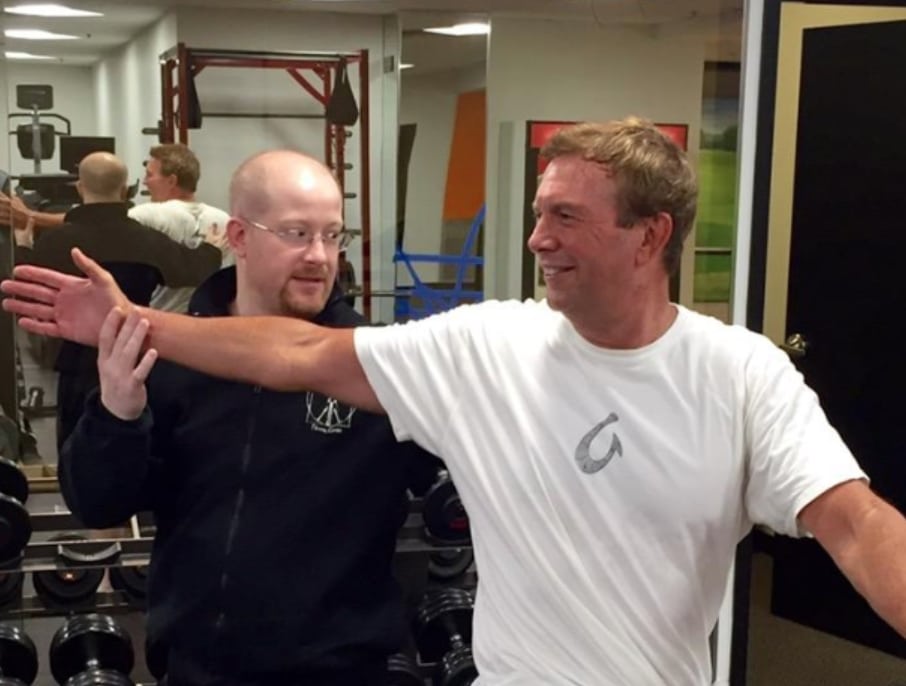 Neill has been training at 1TO1 Fitness for more than 20 years. A former Chief Operating Officer and Chief Financial Offer, Neill is now a consultant. He credits his workouts at 1TO1 with helping him reduce work stress and improve strength and cardiovascular capabilities.
In his own words: 
"There are many things I love about 1TO1 Fitness. The trainers have a genuine interest in you personally and in the workouts they provide. 1TO1 changes with the times, with their team always developing new routines and physical fitness innovations. My program and workouts have changed as I've aged. Today's workout is very different than it was 20 years ago. It is still challenging and I can see the benefits of the changes. And I would never be able to do on my own what my trainers demand of me in my studio workouts!
From my time at 1TO1 Fitness, I've been able to eliminate work stress, keep my weight stable (hard to go do in your 50's and 60's!) and have been able to retain strength levels in many exercises and improve my cardiovascular capabilities with the metabolic workouts.  I've also seen improvements in balance that I never really focused on in the past.
I really enjoy 1TO1 and I don't know where I would be without having come in for their workouts over the last 20 years. I have always said that if I had to give up golf or working out at 1TO1, it would be golf. At least I can see improvement at 1TO1!"