KARL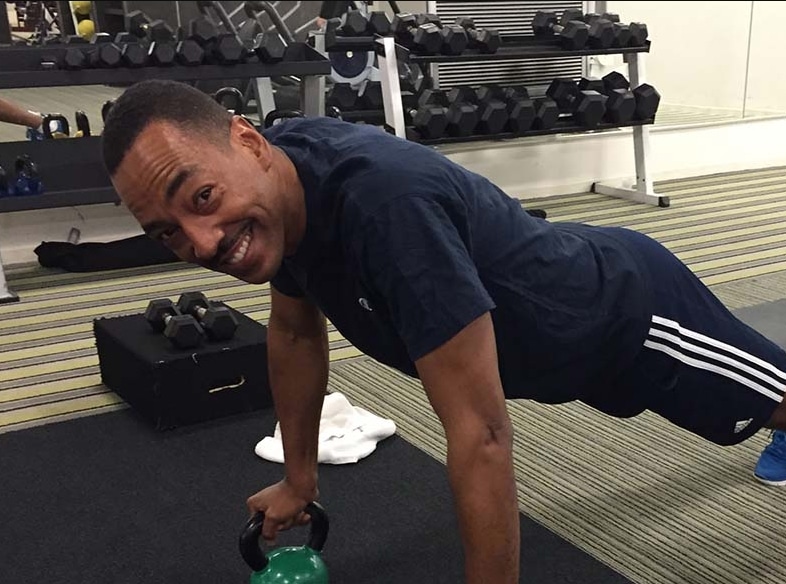 Karl is a molecular epidemiologist for the United States Department of Agriculture and a 20-year resident of Washington, DC. Karl has been a 1TO1 client for just over a year and a half (which is a relatively short time compared to so many 1TO1 clients), but we are so happy to have Karl as a 1TO1 Champion. Karl is a special kind of person, the kind who inspires everyone around him. His enthusiasm is infectious, his dedication obvious, and his smile out of this world. He has a mantra he likes to repeat: "shine, don't whine."
Here's what Karl has to say about 1TO1:

"There are many things I like about the personal training experience at 1TO1.  First, it is a true one-to-one experience.  There are no waiting lists or crowds.  I'm able to see one of a small number of trainers who challenge me with a personalized regimen.  Second, I like the trainers! Each one is very professional and takes a genuine interest in helping me reach my fitness goals. Third, I like the location and facilities.  I mostly train at the Metro Center gym, right above the metro.  It has a feeling of exclusivity yet it is a very warm place.  Over time you build rapport with everyone and it encourages you to excel.
One other thing I admire about the place is the longevity of client-trainer relationships.  Although I'm a "newbie," there are trainers who have had the same clients for 20-30 years!  That speaks volumes – both about employee and customer satisfaction. 
The biggest thing I have noticed since joining 1TO1 is that I have more energy.  I also sleep better and eat better.  When I reached my mid-40's, my doctor told me to prepare for my blood pressure to creep up and metabolism to slow down.  Since joining the gym, my blood pressure has gone from marginally high to nearly perfect.  I am also more aware of my health and actually look forward to working out – largely because of the experience I know I'll have with the trainers.  I feel like I am making an investment in my future so I take it seriously. I would never push myself on my own the way the 1TO1 trainers challenge me.  That is perhaps the biggest way training with them has helped: they bring out the best in me each and every time.
I would highly recommend 1TO1 Fitness to anyone who wants to get in the best shape of their life.  There are many choices in this area, but you will not find one that provides the experience I am thrilled to enjoy every week."
Thank you Karl for making us love being personal trainers. You make it easy to "shine."